Uisge Beatha.
Aqua Vitae.
The Water of Life.
Whisky.
Had the opportunity to visit Glen Turret distillery over near Crieff last week. It was a warm, wet, overcast day. The mist was down for the afternoon. Everything was green and leafy.
It was quite fitting then to visit a distillery located beside a burn in spate and fed from the waters of Loch Turret. We had an excellent tour, taking us through the entire process from beginning to end. The distillery is the oldest in Scotland – 1775 – and is currently moving away from supplying into whisky blending (Famous Grouse) and into building its own brand as a single malt. We got to sample a dram or two as part of the tour. Don't worry if you are driving, you can put your samples into a wee container so you can enjoy them when it is safe.
Glen Turret is located at Crieff and is approximately a 25 mile drive from our cottage.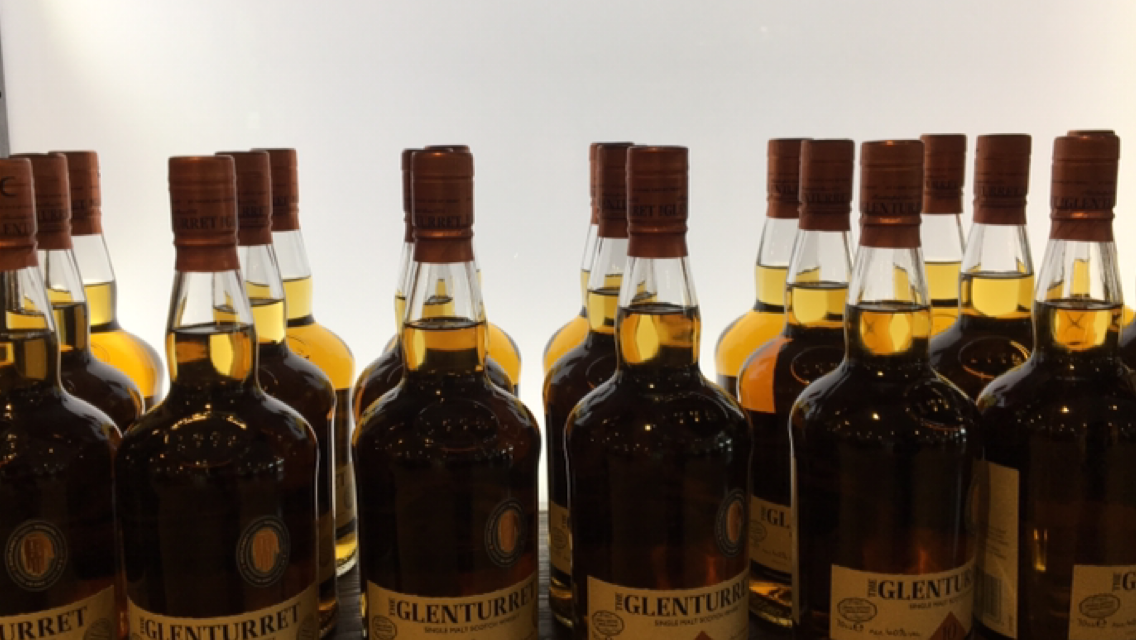 Tòiseach Úr : Fresh Start; New beginnings.