Our cottage is in a superb location for making the most of what Scotland has to offer for all age groups and interests!
Less than an hour from Edinburgh Aiport, and 5 minutes from the motorway, we are easily found and serve as an ideal base to explore the area – be that a 5 minute walk from the doorstep, half an hour in the car, or a slightly longer excursion at the end of which you can return to your own cosy base.
We have listed our Top Ten activities that we have enjoyed and explored over the years.   There are, of course, many others – these are just a few suggestions!
If you have a young family, we've listed a further Top Ten suggestions that we have enjoyed with our own children, as we appreciate that activities may need to be decided at short notice and travel distances and attention spans may not be as long as those in the first group.   (You can find that list by clicking here).
Open the front door and turn left.  Within 2 minutes are strolling up a country lane and into well marked and maintained trails.  From here you can go a little further into the woods and take a small circular route back to the vilage.
Ideal if you want a small bit of fresh air or a quick stretch of your legs after your dinner!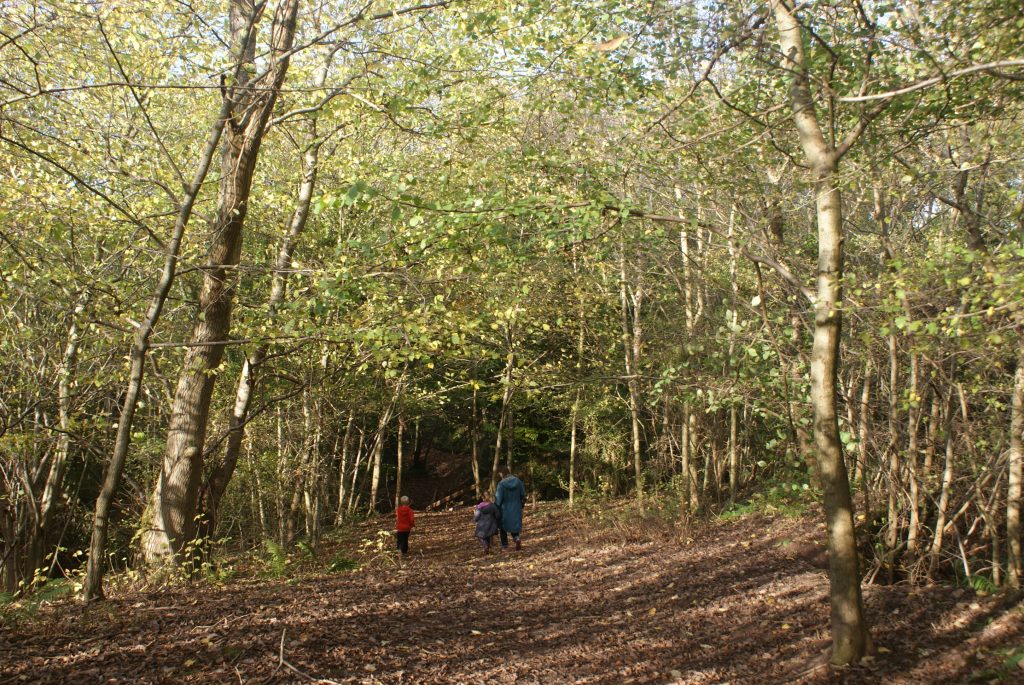 The path also forks in a different direction, opening up longer options if you fancy a good stretch of your legs.
Within a short drive we have Kinnoul Hill, just outside Perth, which again offers well marked trails of varying length.  It is mainly broadleaf forest and is spectacular in Autumn!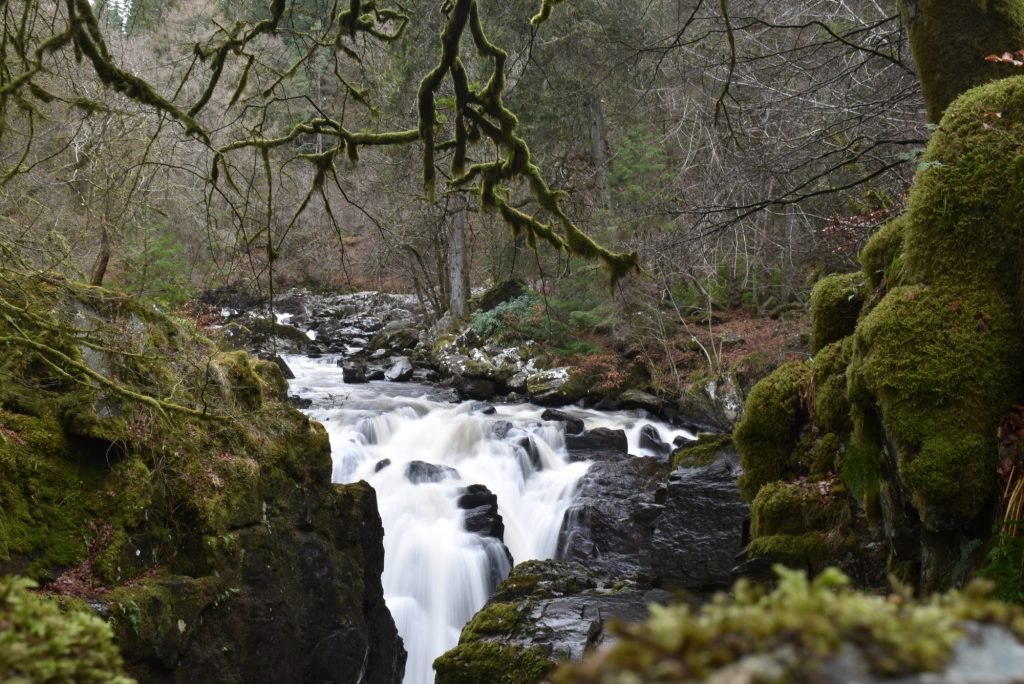 As above, the wynd outside the cottage gives quick and easy access to well marked forest trails, as well as some low level hills.  Situated towards the Eastern side of the Ochils, there is plenty of opportunity for a longer or higher ramble.
We are about an hour's drive from the big hills of the Eastern Highlands, the Cairngorms, home to 7 of the 10 biggest peaks in Britain.   The Ski Centre at Glenshee is one hour and fifteen minutes away, so if you wake up and there is snow, you don't have far to travel.   Glen Lyon, pictured below, again, is just over an hour away.
We can also help suggest some tour routes if you wish to admire the countryside from your car seat.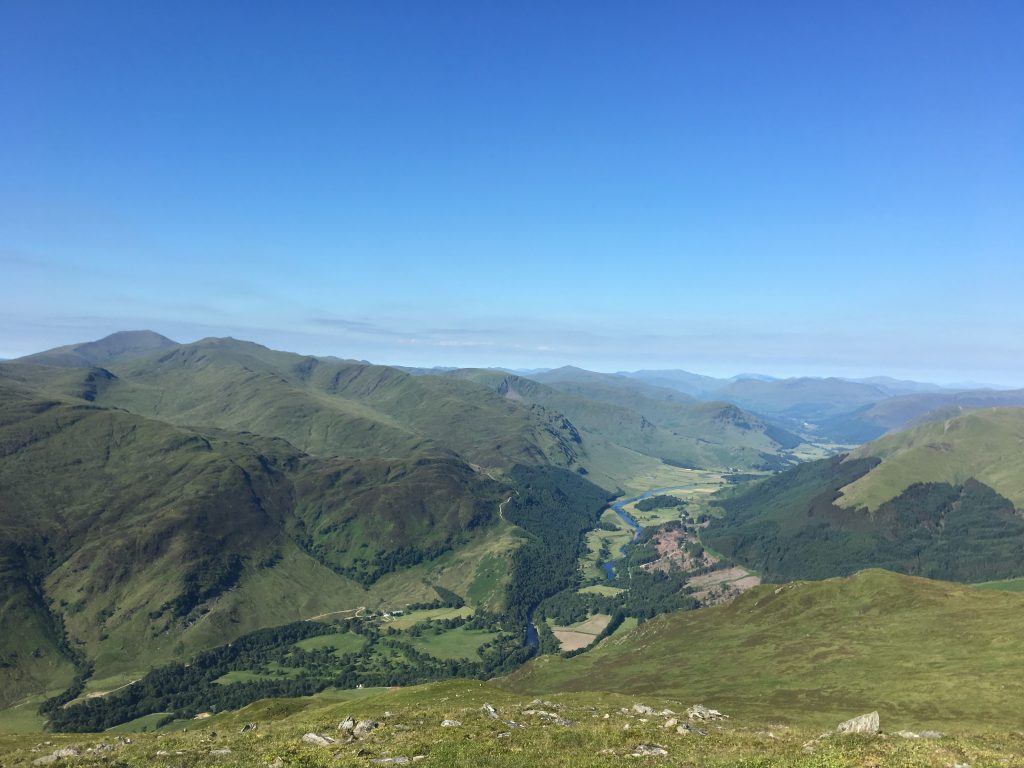 We could not be better located !
We are equal distances from both St Andrew's (23 miles to the east) and Gleneagles (23 miles to the West).  Putting these flagship locations to one side, there are approx. 20 courses within half an hour's drive.   If you can't get a slot on any of the premier courses, it is still worth a trip to see them.  There is tons to see at St Andrews and, as you can see from the photo below, the landscape around Gleneagles is just breathtaking.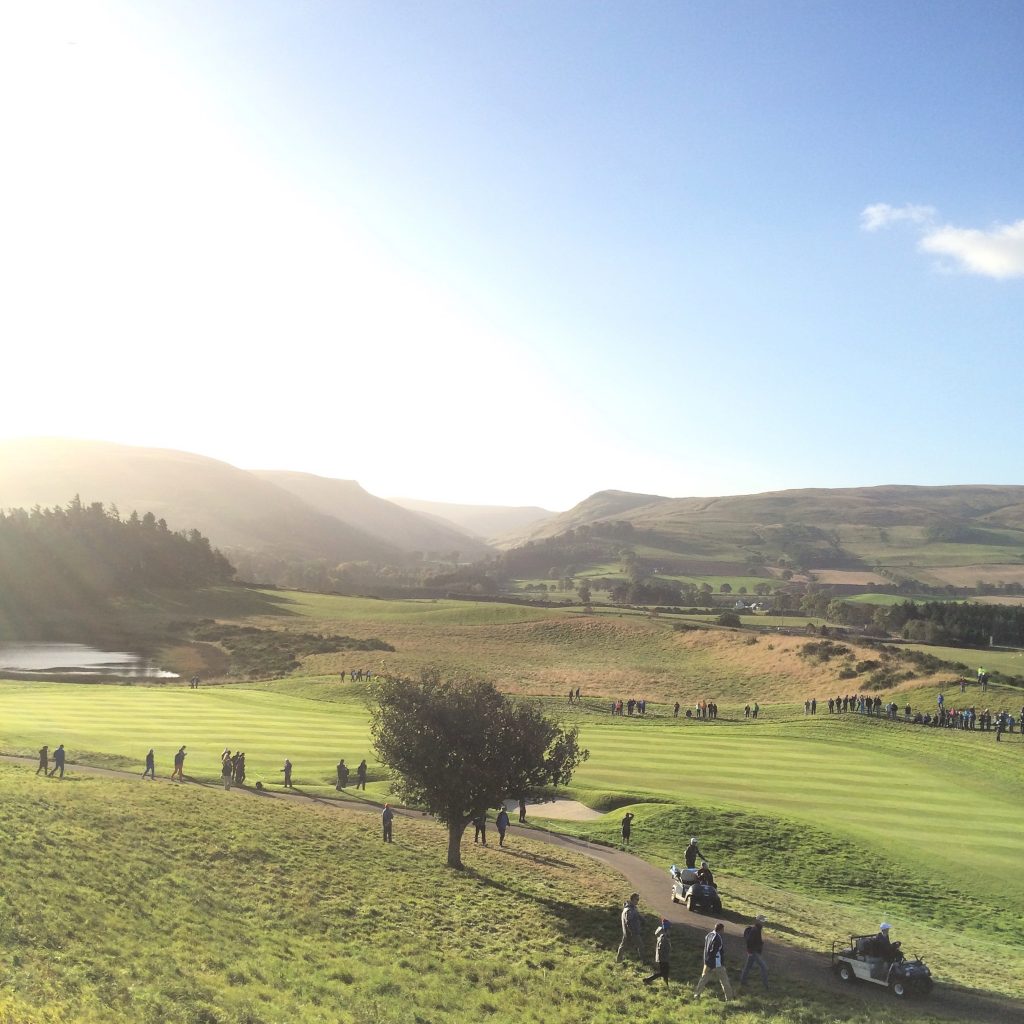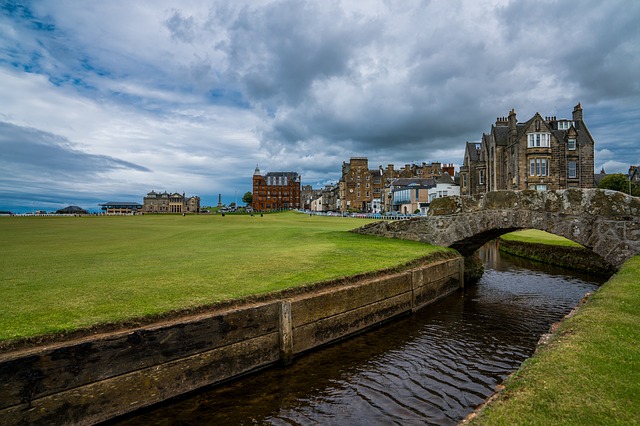 Dundee is about 30 minutes away and is home to numerous attractions.  The stunning new Victoria & Albert Museum (V&A) opened in Sept 2018 and it is well worth a visit.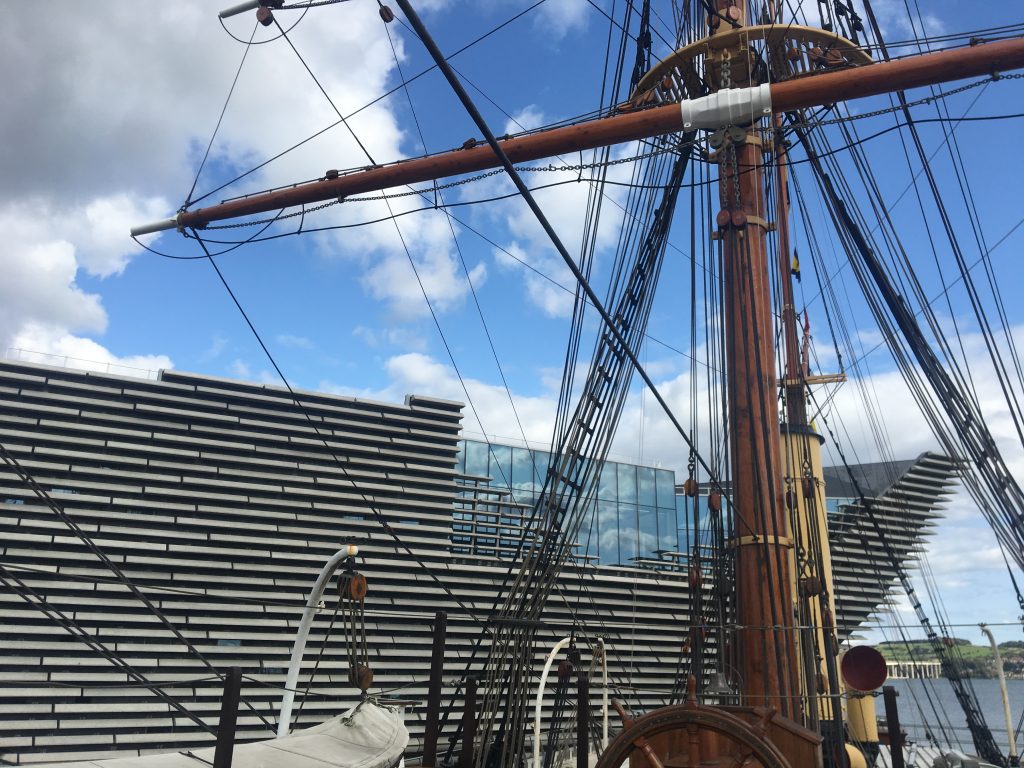 Right next door, the RRS Discovery lies in dry dock.  Home to both Captain Scott and Ernest Shackleton during the 1904 British National Antarctic Expedition, she now lies in her hometown with an Antarctic Centre built around her.   The ship is open to the public as part of your admission, so you can sit in the officers ward room and imagine their dinner conversations as they sailed ever Southward.
Some quick tips –

your ticket to Discovery gives you access for the next year, so if you return within 12 months, you won't have to pay again!
Discovery has a sister museum also in Dundee,called Verdant Works.  Verdant is a Jute Mill, the industry upon which Dundee was built.  You can access both for a small premium on your original ticket.  The 12 month rule applies to this museum too!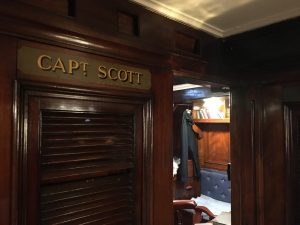 Bird watching & Ornithology
There are plenty of opportunities for studying birdlife within a very short distance.  Perth & Kinross has a wealth of habitats, be they upland species or wildfowl and waders living in wetland.
25 miles to the North, nesting Ospreys, along with numerous water fowl, as well as Red Squirrels and a fabulous visitor centre, are to be found near Dunkeld, at Loch of the Lowes wildlife reserve run by the Scottish Wildlife Trust.  There are multiple hides along the Loch, only a few minutes stroll from the car park.
Loch Leven National Nature Reserve, and RSPB Loch Leven, is located 20 minutes to the south.  The Loch has a well laid walking and cycling path all the way around it now.  It is some 13km in length and can be accessed from various car parks.  There are benches and resting spots along the way and the path is well marked with milestones.  There are also hides, especially along the East and Southern sides.   Due to its location, the Loch attracts several migratory species.  It is most impressive (and noisy!) during the Autumn, when migrating geese flock in their tens of thousands.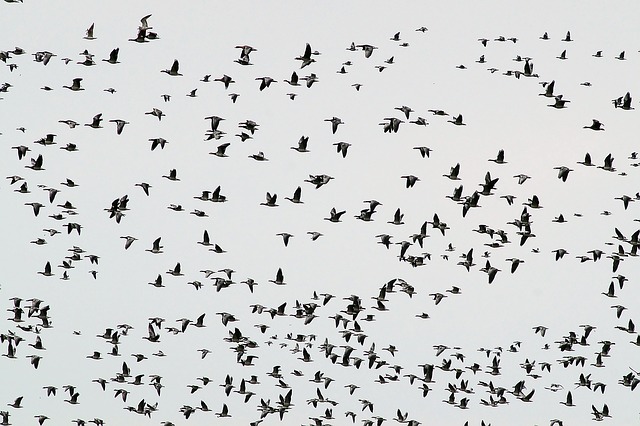 Scotland is a top destination for freshwater and sea-angling.  Our location offers easy access to both…. well, access to the water as opposed to the fish!  We help with one but not the other!   See the Links page for contact details of Ghillies & Beats etc.
Abernethy Museum & Round Tower
There is a wealth of history in Abernethy itself.  It is home to one of only two Round Towers in Scotland.  The Tower is accessible, with the key available upon request at the local coffee shop.
The museum is a brilliant local resource, telling the history of the area from the Picts right the way up through the turn of the last century, through the world wars and on to modern records.  A lot of information is compiled through local first hand accounts and records.  Not only is it a source of Abernethy's history, but it is also a very a valuable record of what life was like in a Scottish rural village.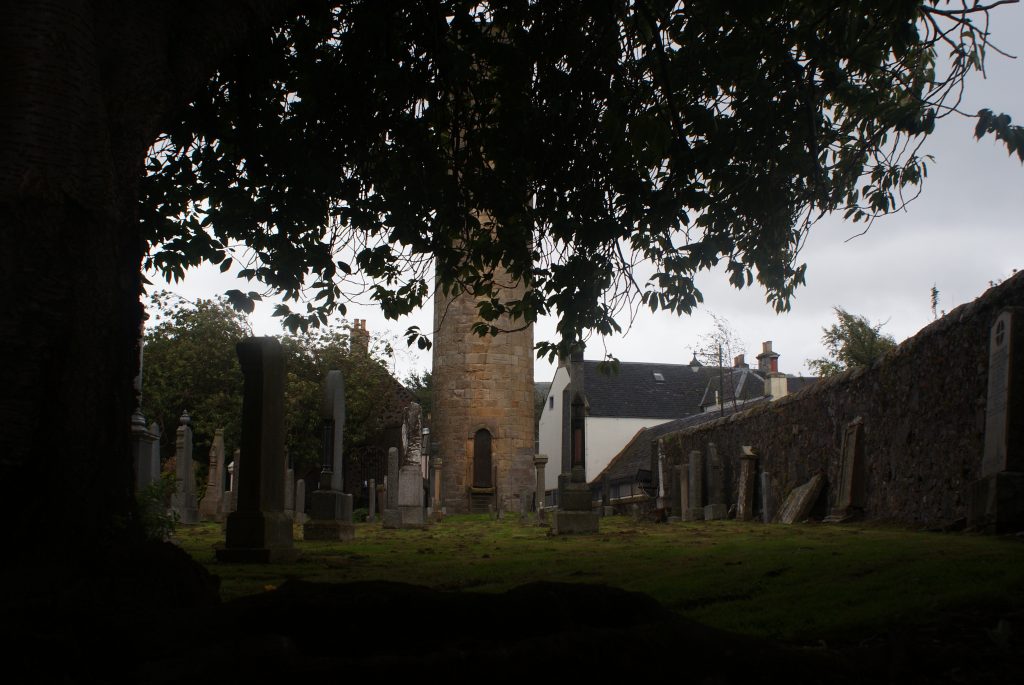 Visit Perth, Dundee or Edinburgh.  All within easy access.  Public transport links are good, so you can drive to a nearby train station and get right into the heart of Edinburgh instead of having to worry about parking.  See Links section for a handy public transport journey planner.
Tip 1 – If visiting Edinburgh Castle, consider buying an Explorer Pass instead of a ticket.  It is incredibly good value, especially if you are visiting more than one site or are with a family.  You also get to skip the queue. If you buy online, they sometimes give discounts in the low season.   We've put some extra details in the Links page.
Tip 2 – if visiting Edinburgh, check out the National Museum / Museum of Scotland.  They conduct really interesting guided talks everyday at set times.   They only last approx. 45 minutes, so they won't take too much out of your day.
There are pools and leisure centres to be found in Perth and Dundee.  They have formal lane swimming pools, as well as leisure pools, including outdoor sections and flumes etc.   If travelling midweek or off-season, check their websites or give them a call to confirm what is available or will be running that day.   See the Links page for contact details.
Enjoy a nice fresh scone!
Oh go on then!  After all that touring about, you will have worked up an appetite and a nice fresh scone will take the edge off it.  There are plenty of coffee houses and tea-room options around, but just around the corner from the cottage lies Berryfields, our local cafe.  They do a really good coffee and an even better scone.  Enjoy!